BTR TRUCK NORRIS JR V6 CAMSHAFT
Be advised: Image may differ from actual product.
BTR TRUCK NORRIS JR. CAMSHAFT
210/22X, .540"/.540", 111 LSA, 14% fuel lobe
Brian Tooley Racing is proud to introduce the next innovation in the GM performance truck industry. Our Gen V V6 truck camshafts were born from the demands of an ever changing market. From toy haulers to trucks turned street rods, our Gen V V6 cam is the most powerful on the market.
The Truck Norris Jr. grind packs the same powerful punch as its father, the original Truck Norris. This camshaft is a great choice for those looking to delete DOD/AFM, or just add some pep to your trucks step. With great power gains and OEM driving characteristics, this camshaft works well with stock converters.
Made In The USA!
NOTE: This camshaft requires valve spring upgrade, part number BTR91120-12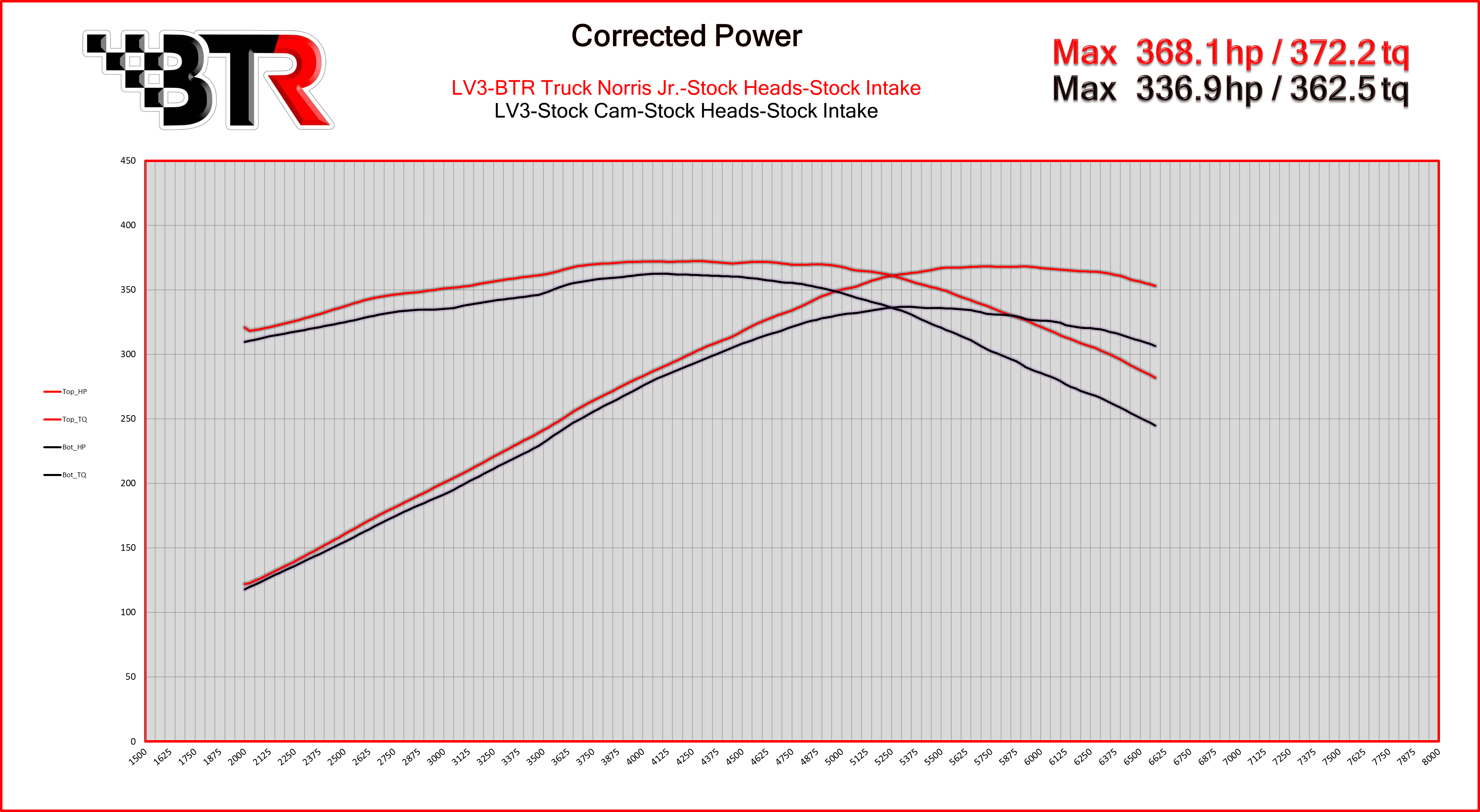 Features

| | |
| --- | --- |
| BTR SKU | BTR-TRUCKNORRISJR |
| Brand | Brian Tooley Racing |
| Part Type | Camshaft |
| Engine Type | GEN V LT V6 |
| Engine Combination | GM LT V6 TRUCK |
| Camshaft Style | HYDRAULIC ROLLER |
| Cam Bolt Style | SINGLE BOLT |