BTR LT HEAD SWAP 230 CAMSHAFT FOR LS ENGINES
Be advised: Image may differ from actual product.
BTR LT HEAD SWAP 230 CAMSHAFT FOR LS ENGINES
230/24X, .644"/.644", 113 LSA
Introducing the new BTR 345 230 cam. Developed in-house we changed the cam lobe arrangement to allow the use of Gen V LT style cylinder heads on an existing LS platform. This cam is intended for use in your street and or strip vehicle, while helping to deliver an aggressive idle along with increased midrange and top end horsepower. We've seen power figures north of 650 hp on our engine dyno in a SBE application when used in conjunction with ported OEM cylinder heads and our BTR Trinity style intake manifold. These new BTR lobe designs were Spintron and Engine Dyno tested to achieve the highest overall power curve while also maintaining strict valvetrain stability and durability standards.
To put LT heads on a LS bottom end, you need the following:

- This "345" cam (LS core with intake/exhaust flipped for the LT valve arrangement)
- Redrill the cylinder heads for the LS dowel location
- LS3/LS9 head gaskets
- BTR Trinity port injected intake manifold
- LT exhaust manifolds/headers
- DI injector plugs or have machine shop weld up the port

Stock LS accessories will NOT bolt up to the cylinder heads if you have accessory drive items that normally would. The LT driver side head is not flush with the front of the engine block like the LS head is.

Higher than stock stall converter and lower gearing (when applicable) is recommended along with an E85 compatible fuel system.

We require that the "345" 230 cam use a minimum of our dual .660" lift platinum or Gen V Conical spring package as well as hardened pushrods!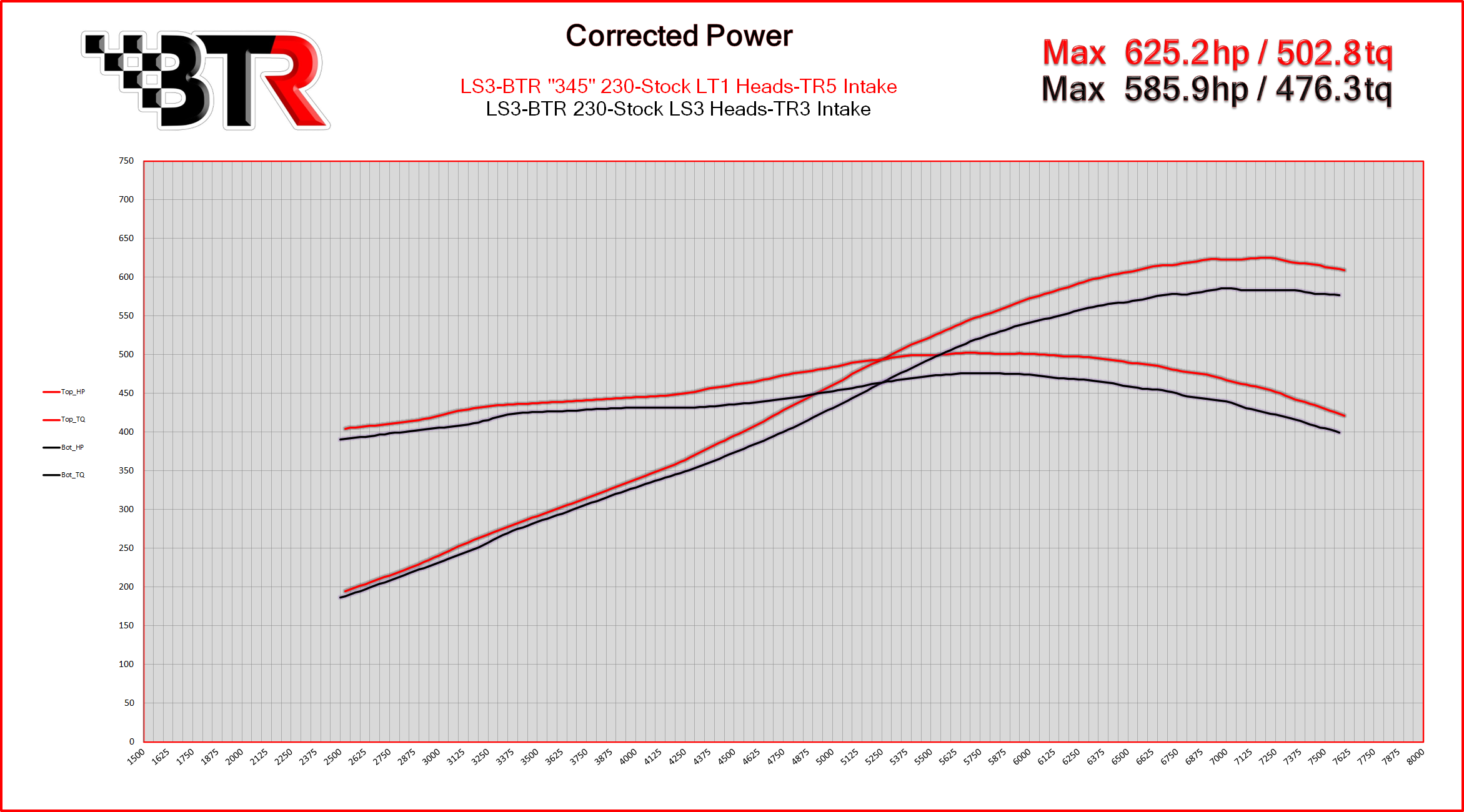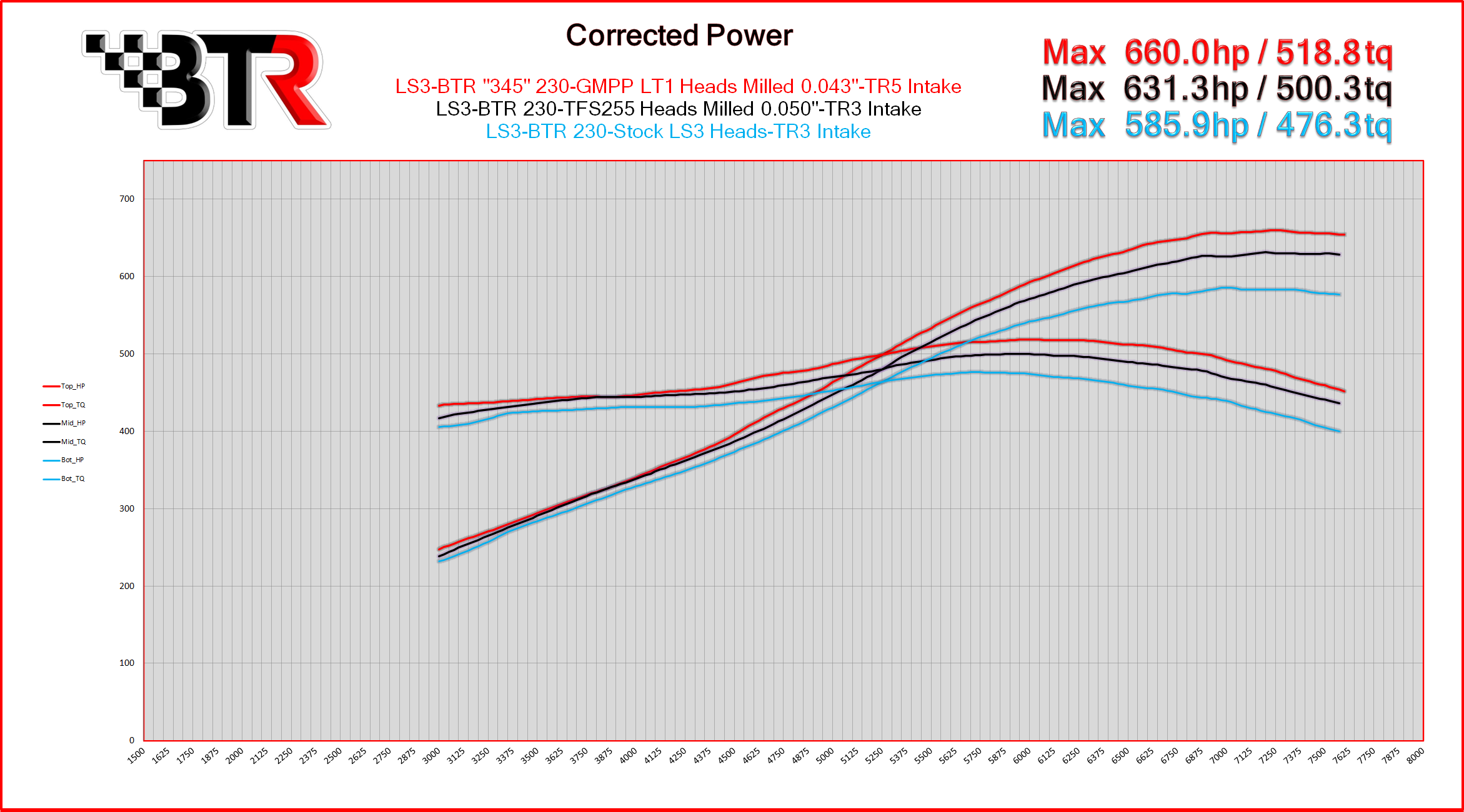 Features

| | |
| --- | --- |
| BTR SKU | BTR-345230 |
| Brand | Brian Tooley Racing |
| Part Type | Camshaft |
| Engine Type | LT Heads / LS Block |
| Engine Combination | NATURALLY ASPIRATED |
| Camshaft Style | HYDRAULIC ROLLER |
| Cam Bolt Style | THREE BOLT |