Be advised: Image may differ from actual product.
BTR 5.3 HOT ROD CAMSHAFT
217/23X, .613/.607, 114 LSA
The 5.3 Hot Rod cam is BTR's newest offering for the guys with 4.8 & 5.3 displacement truck engines. This cam delivers an aggresive idle while maintaining good street manners. It makes slightly less torque down low than our Truck Norris cam yet produces an additional 20+ HP at peak. These newly designed BTR lobes were developed in house and tested on our Spintron and Engine Dyno to achieve the highest overall power curve while also maintaining our strict valvetrain stability and durability standards.
Testing was done with E85 fuel. Aftermarket torque converter recommended.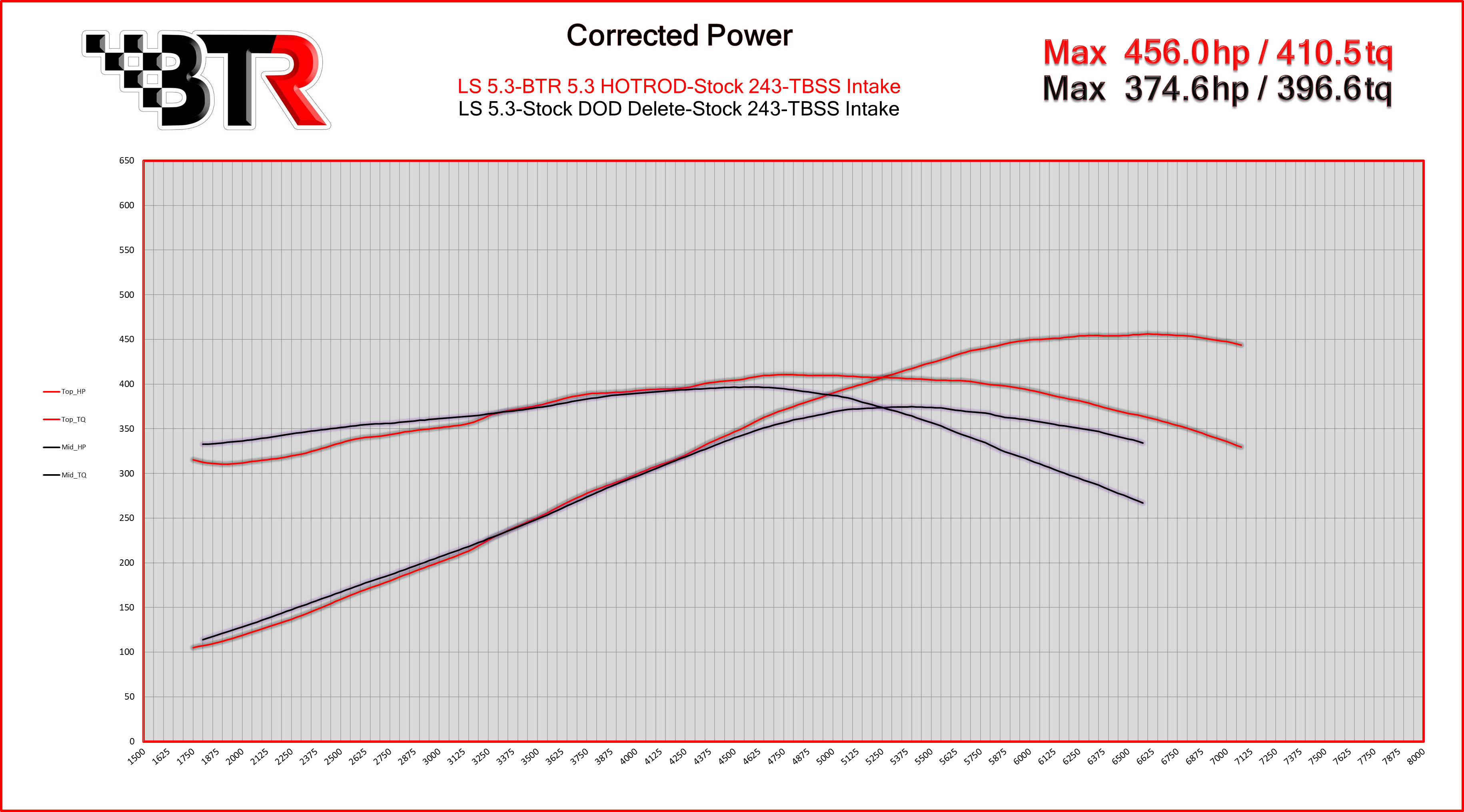 Features

| | |
| --- | --- |
| BTR SKU | BTR-53HOTROD |
| Brand | Brian Tooley Racing |
| Part Type | Camshaft |
| Engine Type | Gen III/Gen IV LS |
| Engine Combination | NATURALLY ASPIRATED |
| Camshaft Style | HYDRAULIC ROLLER |
| Cam Bolt Style | THREE BOLT |