BTR LS7 STAGE 4 V2 CAMSHAFT
Be advised: Image may differ from actual product.
BTR LS7 STAGE 4 V2 CAMSHAFT
246/26X, .662"/.662", 111 LSA
Introducing the new LS7 Stage 4 cam from BTR. Developed in-house using BTR designed lobes, the new Stage 4 cam is the latest offering in the LS7 line up which has culminated from extensive in-house Spintron testing, coupled with thorough vetting on our Superflow Engine Dynamometer.

This cam is not for the weak at heart. Intended for use as a MAX EFFORT NA style cam, in combination with ported cylinder heads, while also using an aftermarket throttle body and intake manifold such as our Trinity series intake.

This camshaft has a very aggressive idle and makes great top end power at the sacrifice of some low end torque. Our .660" Lift Platinum spring kit with titanium retainers work great with this camshaft. Due to the longer pivot length and longer scroll of the LS7 rocker arms up to .660" lift can be used without valve tip damage. We recommend maximum open spring pressure of 430 lbs.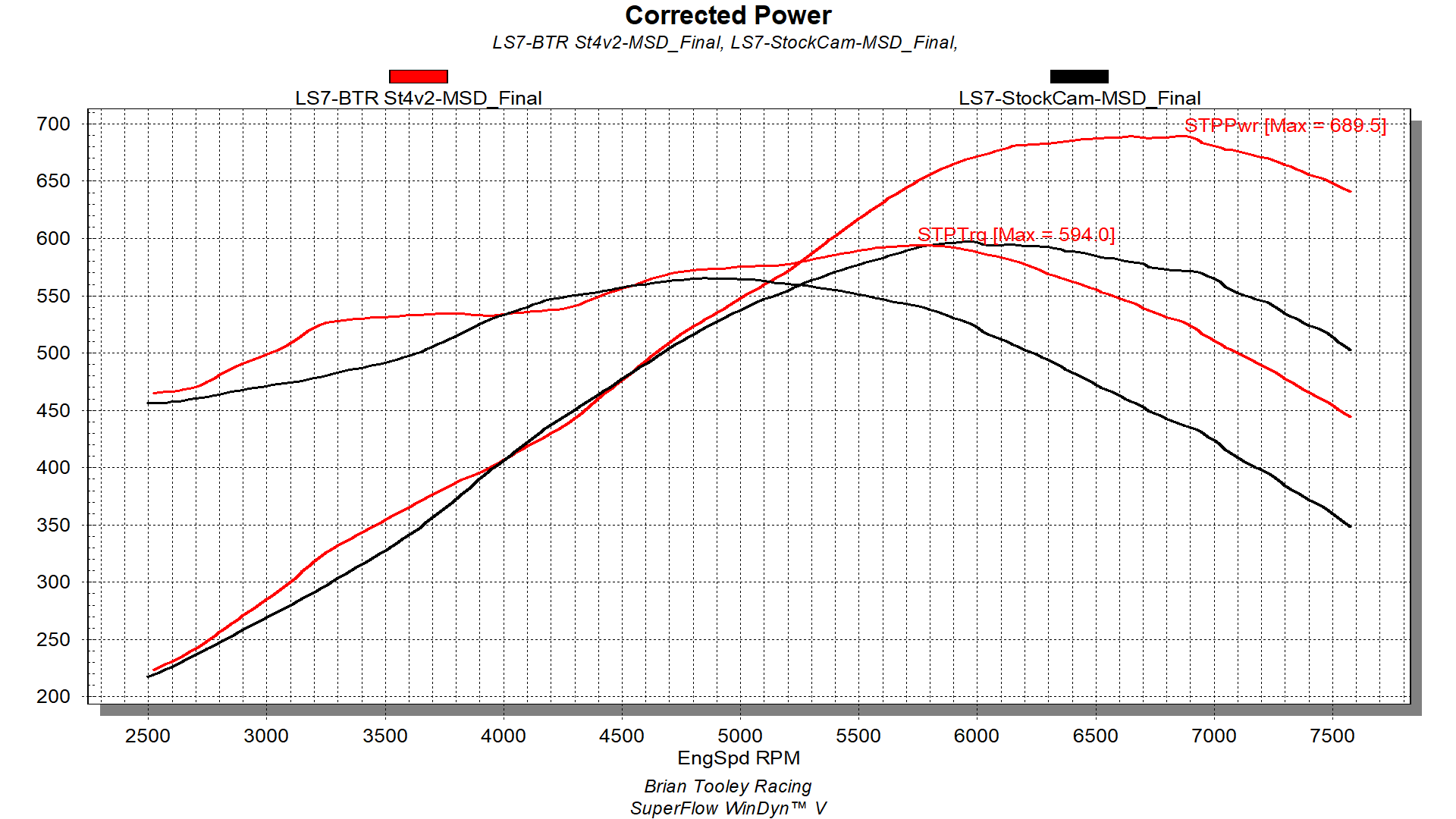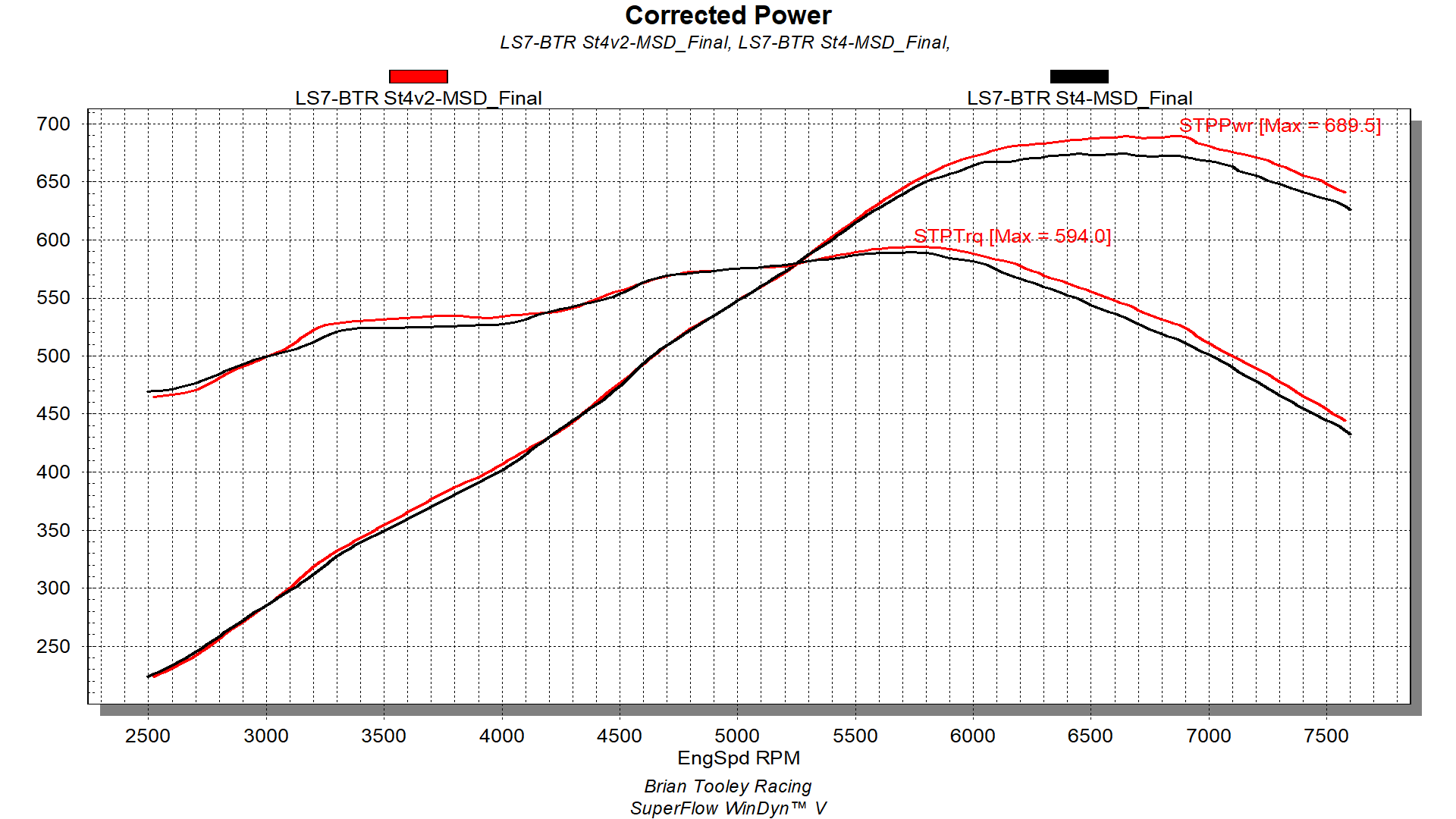 Features

| | |
| --- | --- |
| BTR SKU | BTR-LS7STAGE4 |
| Brand | Brian Tooley Racing |
| Part Type | Camshaft |
| Engine Type | LS7 |
| Engine Combination | NATURALLY ASPIRATED |
| Camshaft Style | HYDRAULIC ROLLER |
| Cam Bolt Style | THREE BOLT |