Be advised: Image may differ from actual product.
BTR 400+NA CAMSHAFT V2
236/25X, .636"/.636", 114 LSA
Developed in-house using BTR designed lobes, the new Stage 400" NA cam is the latest offering in the BTR Stroker line up. The all new BTR 400" NA camshaft is a great all around camshaft for use in 402-427 cubic inch engines in the 3500-7000 rpm range. With 18.5 degrees of overlap, it has an aggressive sound, but is docile enough to be driven long distance if needed. The updated cam timing events work well with either Square or Cathedral Port heads along with both long runner FAST or Victor Jr style intake manifolds. This camshaft may also be used with a Centrifugal style blower like a YSi, F1R, or F1X as well as with 250-300 hp worth of nitrous. Many people think that increased exhaust duration kills mid range torque, but in back-to-back testing we've seen more power from 3500 RPM to redline compared to cams with less exhaust duration. These new BTR lobe designs were Spintron tested to help maintain strict valve train stability and durability standards.
This camshaft is designed to be used with 1.7 ratio rocker arms ONLY.
We recommend the use of an aftermarket stall converter in Automatic transmission applications.
Requires the use of our .660" Lift Platinum spring kit with titanium retainers and hardened pushrods.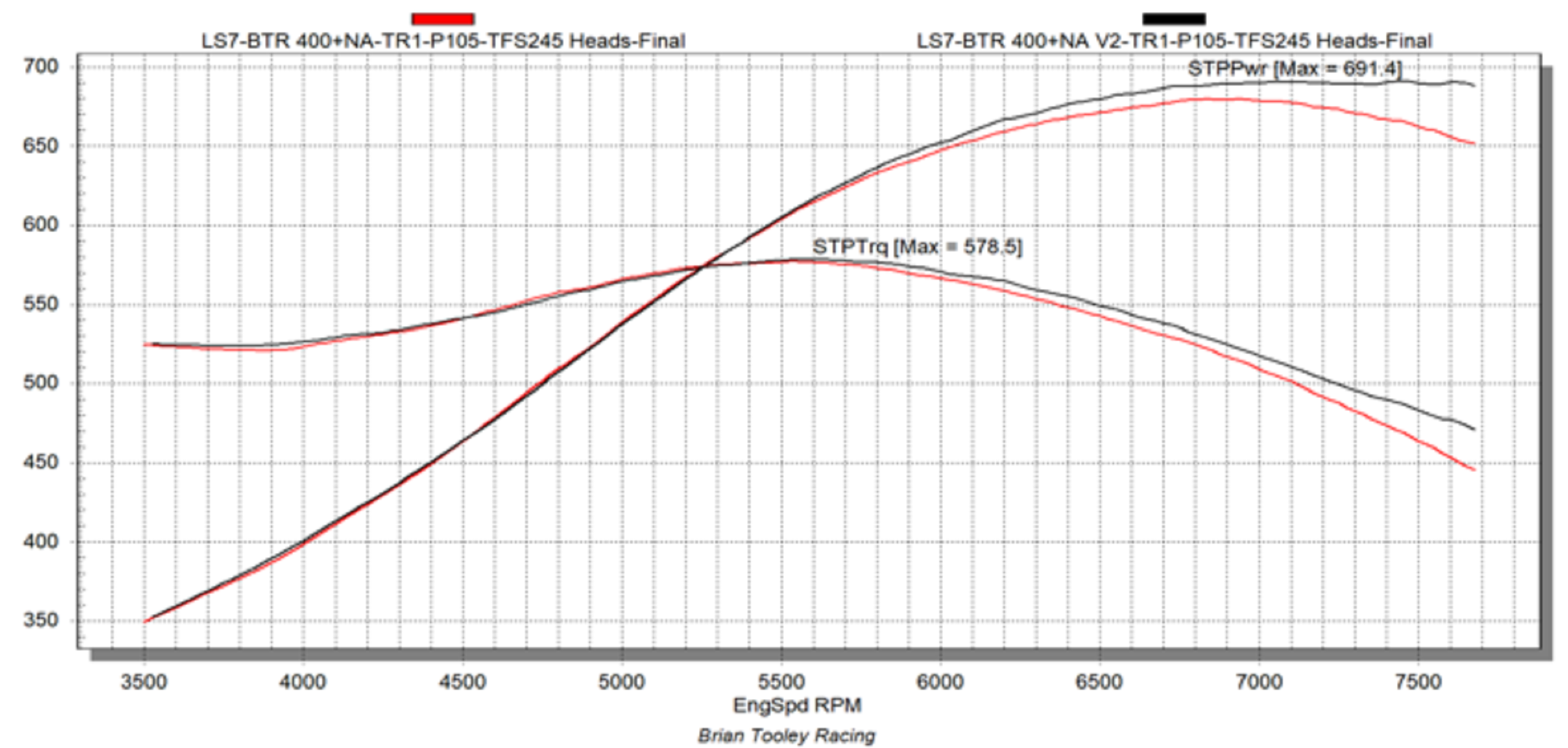 Features

| | |
| --- | --- |
| BTR SKU | BTR-400+NA |
| Brand | Brian Tooley Racing |
| Part Type | Camshaft |
| Engine Type | Gen III/Gen IV LS |
| Engine Combination | NATURALLY ASPIRATED |
| Camshaft Style | HYDRAULIC ROLLER |
| Cam Bolt Style | THREE BOLT |